hello cupcakes!
I know this CC Cream isn't the new one in town,and i've heard it gave the sheerest coverage of all CC creams available in the store.But i still want to purchase it out of...impulse?? *sigh* Its a total addiction.
This CC cream is price-wise because it comes in a 50mL pump bottle for 52 MYR (16.27$) IF you buy it online.You could even get lower price than that if you're lucky.One word = affordable.
This CC cream is packed with benefits and care for your skin.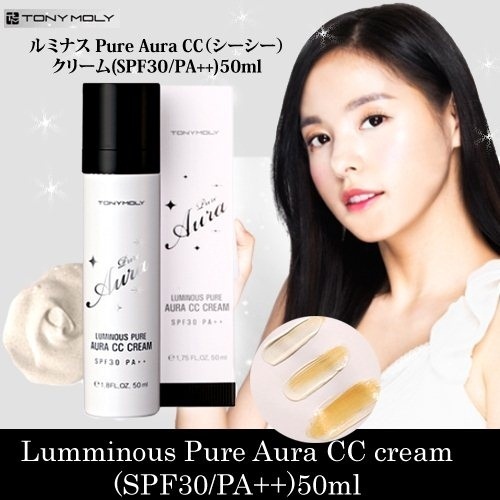 The bottle is super bulky but i definitely love it.Its not something you could bring traveling.I suggest you squeeze out some in a small clean jar and seal it tightly.
Anyway,this cc cream came with a bubble wrapping and 3 samples (i'll show you later)
Look at the ingredients!
Took almost the entire space.
It looks like other typical pump :)
SWATCH
I could see no color change until it almost blend with my skin.
clearly brigthen up my skin.
I love the smell and it has a slight dewy finish (because my skin shines upon contact with light)
I think this CC cream is ideal for my everyday makeup.It is lighter than BB cream (45% water based) which i also believe wont clog pores. *nods* However i do think this CC is quite big.
This is the first time i got a BB cream sample from another brand lol.
All of my BB samples are from Etude House. :0
PROS
affordable!
love the smell
light texture
brighten up my skin
water based makeup
CONS
Bulky
Sheer coverage (low to medium coverage)
xoxo.