Hello everyone!
Today,i come across this new foundation by Innisfree when i was watching Pony's makeup tutorial.It is called the Smart Foundation.So i went to Innisfree official website to take a look at this new collection.

This collection include 4 different types of foundation with 3 available shades on each categories.There is also a product called Smart Makeup Blender which helps the foundation to blend easily especially for thick foundations.

The idea of this variety of foundation type is that our skin changes according to the season/weather,so some of us ended throwing away foundations since it doesn't match one's current skin condition.Thus,Innisfree came with this collection which claim to suits all type of skin condition.

Another interesting point is that these foundations come in a small 15ml tube.Since the season pass by quickly,Innisfree use a smaller volume to prevent wastage of product.I can relate to this reason since i never finish up even one tube of my BB cream,i always ended up selling them when i got bored of 'em.I mean i love a 50ml product since i get more content but to finish 5 tubes of 50ml BB cream is nearly impossible LOL.

The price is also very reasonable.Innisfree is selling this 6000 KRW = 19.00 MYR while Kpoptown is also selling this for ~19.90 MYR.So far,only kpoptown started selling this products.
Innisfree Smart Makeup Blender
Smart Foundation | Perfect Cover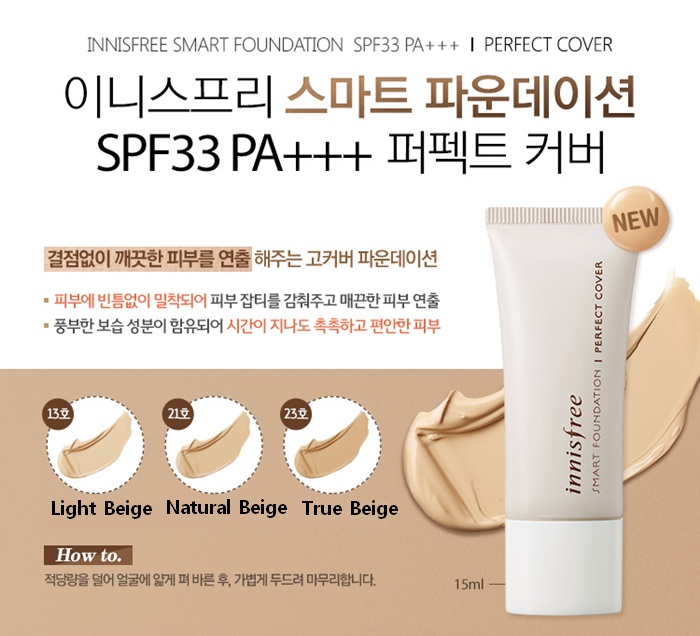 Smart Foundation | Long Lasting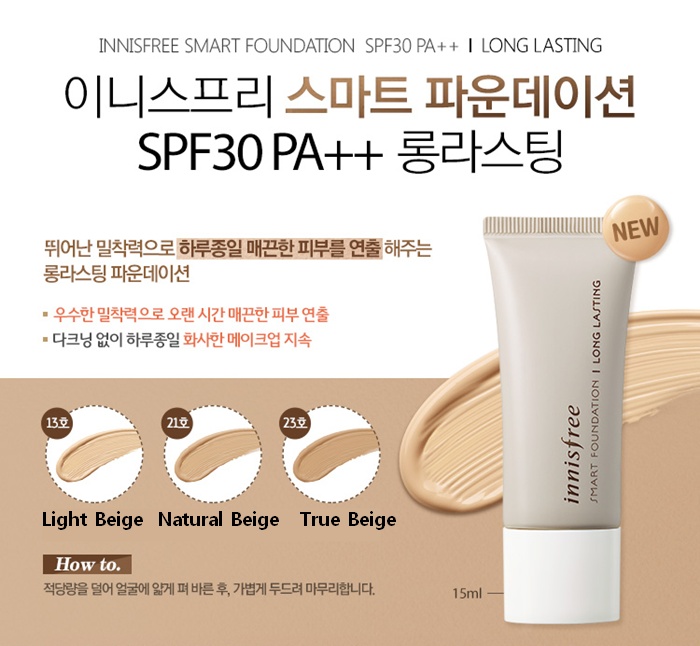 Smart Foundation | Super Moisture